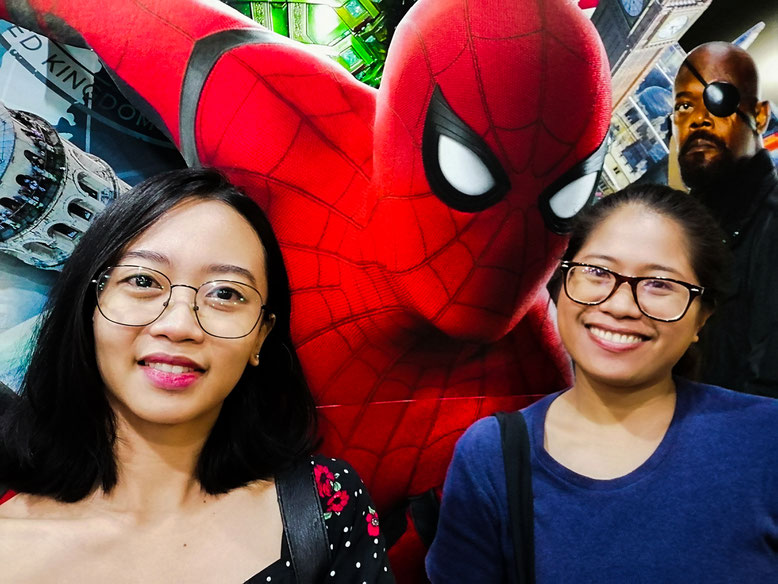 Who's crazy about movies? I am! And I bet some of you are, too. Movies have become people's favorite entertainment and pastime. It allows us to teleport into different times and places. Many enjoy watching movies. Who does not? I mean, after a long busy week, what can be more fulfilling than slouching on your favorite couch with your snacks while watching a movie? 
There are many reasons why people love to go to the movies. Two of these are to see it on a big screen and hear it through a massive speaker system. Just wow!  However, some people prefer to stay cozy at home and watch movies on TV.  As for me, Netflix is what keeps me home. Netflix has released and produced many TV series and movies.
Do you have any favorite movies? What genre do you like? Well, I have plenty on my list and it's difficult to choose. Anyway, let me just give you my best ten.
1.    Nightcrawler (American - neo-noir, thriller, drama)
2.    Sunny (South Korean - comedy, drama)
3.    Norte: the End of History (Filipino Indie - drama, crime)
4.    The Wailing (South Korean - horror, mystery, thriller)
5.    Interstellar (American - science fiction, epic, drama, adventure)
6.    Memories of Murder (South Korean - crime fiction, drama, mystery)
7.    Joker (American - psychological thriller, crime, drama)
8.    Parasite (South Korean - dark comedy,drama, thriller)
9.    Prisoners (American - crime fiction, drama, thriller)
10.  Always (South Korean - romance, drama)
I know. I know. Ten isn't enough. Probably some of you are thinking about well-known series. OMG! How could I forget that? Actually, I didn't. I love some TV series such as Game of Thrones, Breaking Bad, You, and many more!
Anyway, are you familiar with the titles above? If not, then I guess it's time to do some research and check ratings. I promise, you won't regret watching them. Tell me when you're done watching the movies and we'll have some nice chat. Ciao!