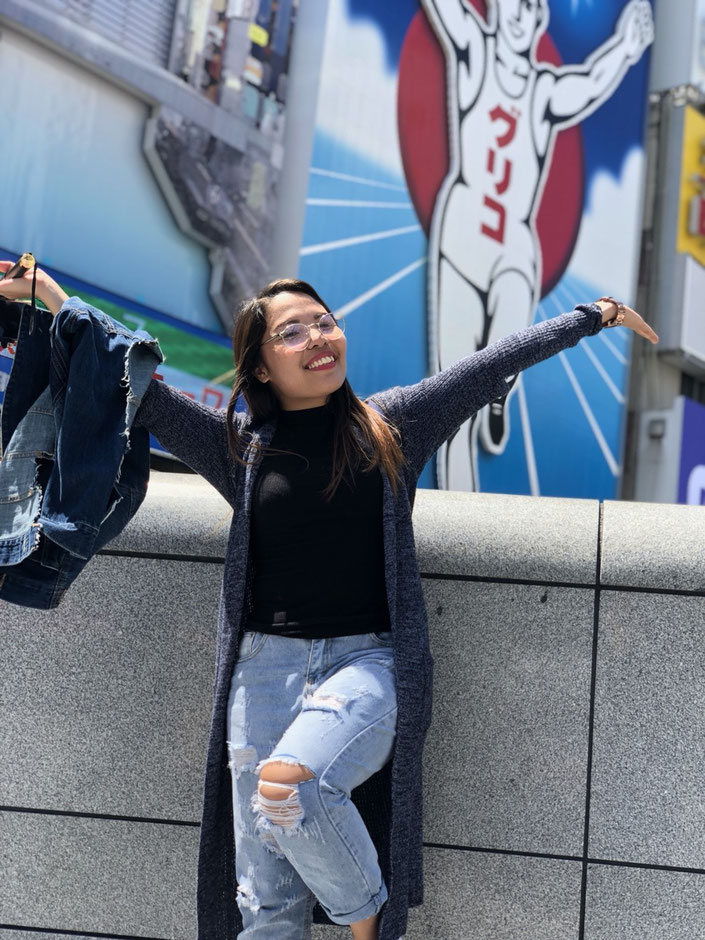 Even as a kid, it had always been one of my greatest dreams to visit Japan. I'd always thought it was impossible to ever find myself in the Land of the Rising Sun. However, because of my job as an ESL teacher, I finally got enough support and bravery to apply for a tourist visa to Japan and I enjoyed my first and unforgettable visit to the country as well as meet former Japanese students that had become friends. Here are some tried-and-tested activities to make it easier to plan your trip there.
OSAKA
*Overindulge yourself on food in Dotonbori like:
Takoyaki, the classic Osaka snack.
Okonomiyaki, a savory pancake made from eggs, flour, grated yam and shredded cabbage.
*Momofuku Ando Instant Ramen Museum
Try this interactive museum which exhibits the history of the noodle and allows you to make your own cup of noodles.
*Universal Studios Japan 
If you're a Harry Potter fanatic, this is the perfect place for you. The theme park is iconic for its "The Wizarding World of Harry Potter" attraction. Yet, it offers other themes, too, such as Jurassic Park and Spider Man.
TOKYO
*Sensoji Temple
This is Tokyo's oldest and most visited temple.
You can try Omikuji, a Japanese fortune-telling strip of paper that can be found at shrines and temples throughout the country. The fortune that one is granted can range from receiving a great blessing to a great curse.
*Ueno Zoo
This zoo is famous for its cute pandas and is home to the first monkey mountain built in Japan. There are hundreds of other animals waiting there for you.
*Nostalgic Disneyland and Sea
You can enjoy different rides and meet your favorite Disney characters. It's like living your childhood dreams.
*Scramble Crossing in Shibuya
This place is known as the busiest intersection in Tokyo and it attracts a lot of visitors who want to enjoy and witness the kaleidoscope-like phenomenon with their very own eyes.
Experiencing JAPAN
*Eating ramen
From remote villages to the heart of Tokyo, you'll discover how incredible ramen is all over Japan --- from the incredible size of one serving to the sheer assortment of ingredients to the range of flavors to choose from.
*Taking purikura photos
Purikura booths let you take digital pictures with your friends which you can then decorate.
*Riding crowded trains
You won't fully experience Japan without squeezing yourself into a train full of people.
*Shopping at the 100-yen shop
Looking for inexpensive souvenirs? You don't have to worry because prices start at 100 yen.
Oops! I forgot to mention that one of the reasons that urged me to go to Japan is to heal myself. Traveling in itself has many advantages. It makes one forget problems and frustrations, expands one's outlook and perspective to move in new directions, and break away from the hustle and bustle of daily life. There's no time to lose. Discover more about Japan.