Why did you decide to become a teacher?
At first, I was not really into teaching. But when I did my internship back in college, I fell in love with the feeling of being able to help my students; with that 'aha!' moment they have after I have made complex things clear. Also, as I am a language student myself, which I think I will forever be, I feel like I could put myself in their shoes; and see things through their perspective.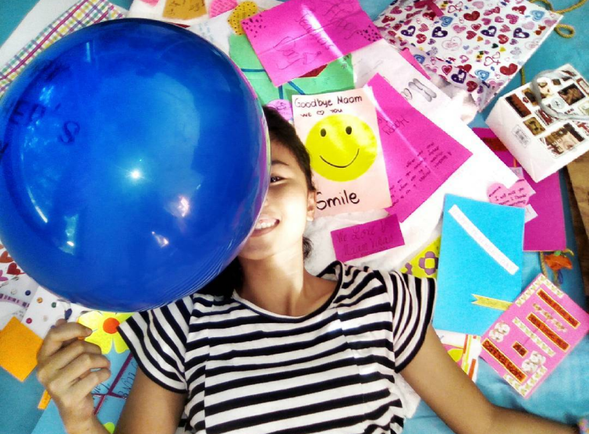 Picture of me with my students' letters and presents as farewell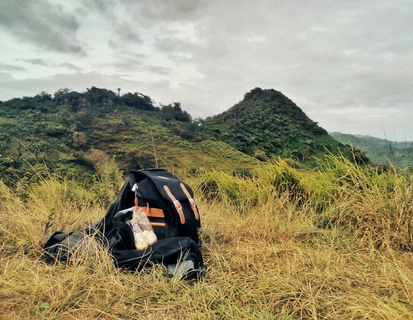 A picture of Mt. Naupa taken from my latest hike
What are your interests?
I like hiking. I prefer it to swimming. Seeing the view from the top after a long hike gives me a different feeling of being free.
What is your favorite quote and why?
"1% better every day"
I came across this quote when I was reading the book Atomic Habits by James Clear. The idea speaks of consistency which, I believe, is a synonym for success. It means progress over perfection.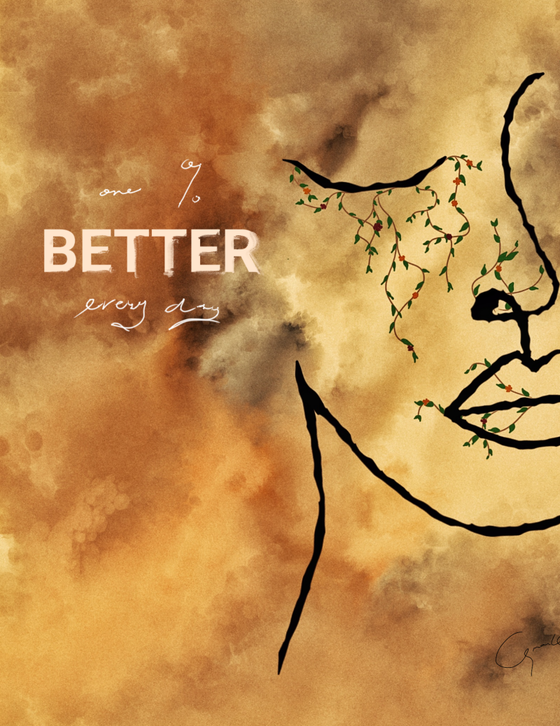 My mixed media artwork inspired by James Clear's quote, and a cross stitch pattern I found on IG
How do you feel working at Linguage?
Aside from meeting new people, languages fascinate me. It's amazing how one's language affects the way one thinks. Learning them widens our view of the world. Also, I don't feel like I'm doing work, being at Linguage. After my days off, I don't feel that heavy feeling getting back to work again.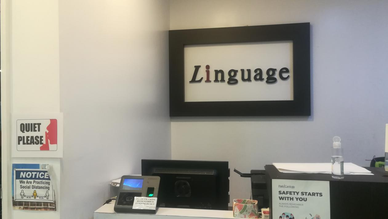 A picture of the reception area of Linguage IT office