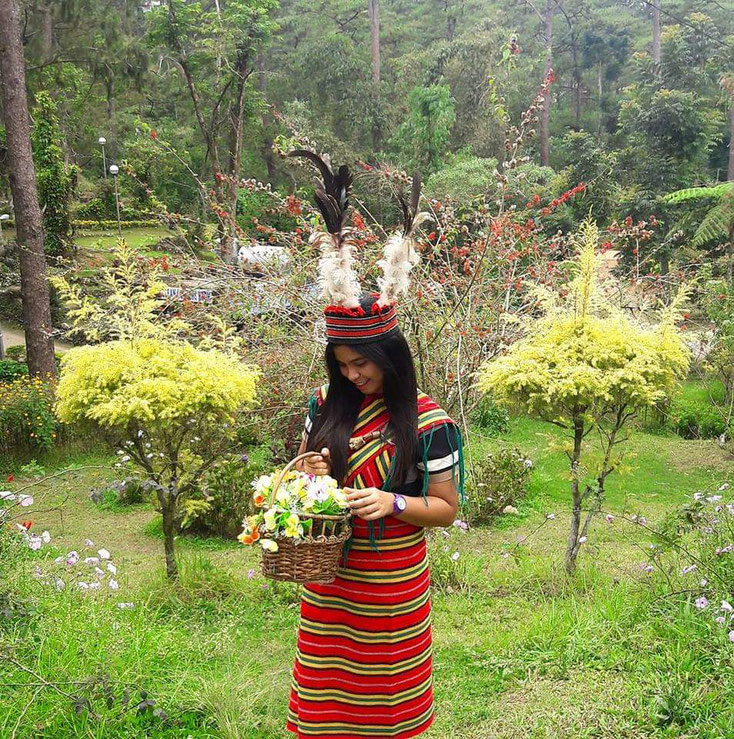 Trying out the traditional Igorot clothes while strolling around the Botanical Garden in Baguio.
---
Traveling is one of my interests. I love traveling around the country. However, given the chance, I'd like to travel abroad, too.  
Before the pandemic started, I had the chance to visit some beautiful places in the Philippines that left me in awe. Here are three (3) famous places in the Philippines and the tourist spots I've been to that will give you an idea for your next trip.
---
1. Camiguin Island, the island "Born of
   Fire" in the northern coast of Mindanao
If you are into peaceful and quiet places, visit Camiguin Island. It never fails to impress tourists. 
Here are some of the breathtaking spots I have visited there:
 * Old Catarman Church Ruins
 * Ardent Hot Springs
 * Sto Niño Cold Springs
 * The Sunken Cemetery
 * Camiguin's White Island
 * Katibawasan Falls
 * The Walkway to the Old Volcano
   and Stations of the Cross
---
Did you know that of the seven volcanoes in Camiguin, Mt. Hibok-Hibok is still considered active? Would you dare go there to check it out?
---
2. Siquijor Island, the Mystic Island of
    Central Visayas
Siquijor is one of the most underrated islands in the Philippines. A hidden gem, this small island has a lot to offer! Unfortunately, I only visited a few spots there, namely:
 * Cantabon Cave
 * Old Enchanted Balete Tree
 * Paliton Beach
 * Cambughay Falls 
---
Did you know that you can buy the infamous agimat (amulet) and gayuma (love potion) in Siquijor? I bet you're curious! Remember, however, "Every action  that we take exacts a cost and produces consequences. (Kilroy J.Oldster)"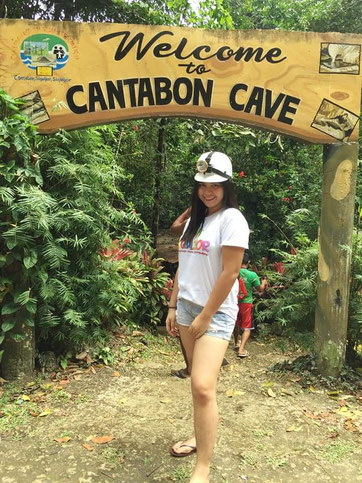 The calm before the storm at Cantabon Cave
* This plan was not on the itinerary.  The outfit says it all.  I highly recommend wearing appropriate clothes and shoes, though.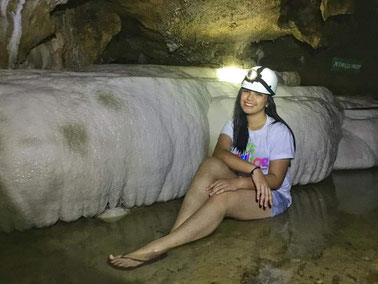 The King's bed of Cantabon Cave in Siquijor Island
After an hour of nerve-wracking caving,  I made it to the very end of the cave. 
---
3. Baguio City, the Summer Capital of the
   Philippines 
Who would forget visiting this city? Located in the heart of the province of Benguet, this city has a lot of awesome sights to visit!
Here are some of the places I got the chance to visit:
   *  Burnham Park
    * Camp John Hay
    * Strawberry Farms in La Trinidad
    * The Mansion
    * Baguio Botanical Garden
    * Taoist Temple
---
Did you know that a place in Baguio has a "breakup curse"? Do you want to find out where and go see for yourself? 
---
I believe life is too short to just stay home and spend the rest of the time doing nothing. Leave your comfort zone and start exploring new places! Once the pandemic is over, discover and uncover other sightseeing spots in the Philippines. I promise, it will be a one-of-a-kind experience. ♥