"THE PURPOSE OF LIFE IS TO LIVE IT, TO TASTE IT, TO EXPERIENCE TO THE UTMOST, TO REACH OUT EAGERLY AND WITHOUT FEAR FOR NEWER AND RICHER EXPERIENCE." – ELEANOR ROOSEVELT
You can call me Novie.
On my days off, I try to make time for myself as much as possible since I am living alone and am trying to be independent in life. So, I usually go hiking, trekking, and camping with or without my friends.
I am obviously an outdoorsy type who loves adrenaline-rushing activities, rain or shine. When I prepare to head out, I always take a camera and a notebook with me. The camera is for capturing beautiful views, and the notebook is for writing down my thoughts. I do these since I also love photography and writing.
Finally, I love nature as much as I love teaching. When I get to see some trees or flowers, rivers or mountains, or even animals, I feel like there's a connection between us. Some of my friends find it weird, tiring, and a waste of time, but to me it's relaxing and refreshing. You know, they say, finding ways to unwind and switch off is just as important as working very hard.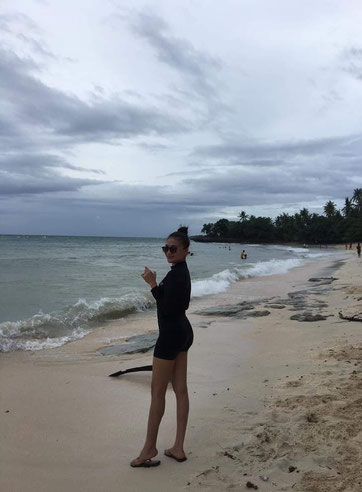 This first photo of me was taken from one of my adventures on one of the famous islands in the Philippines, Camotes Island. I went there with two of my close friends and had a lot of fun playing volleyball, swimming, and kayaking, even doing karaoke at the beach, and meeting the island people. These kinds of experiences are so priceless!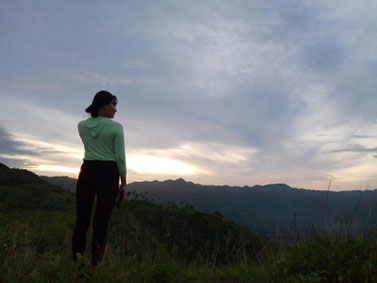 This second photo was taken from one of my mountain hiking experiences. A very good friend and a fellow hiker of mine took this. This experience is in a way sentimental to me because this mountain is in fact sacred to the local people there. As I was there, I felt like I'm on the top of the world! The air was so comforting and the sunset view was mesmerizing.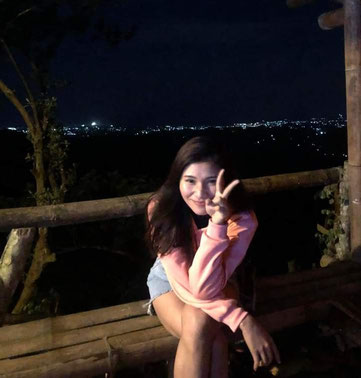 This third photo was taken from one of my camping experiences. I may look very happy in that photo, but I was actually shivering because there was fog around me and I had the wrong choice of wardrobe! Despite that, it was all worth it because the city lights and the sounds of the birds at night made me feel relaxed. This kind of thing is very therapeutic for me.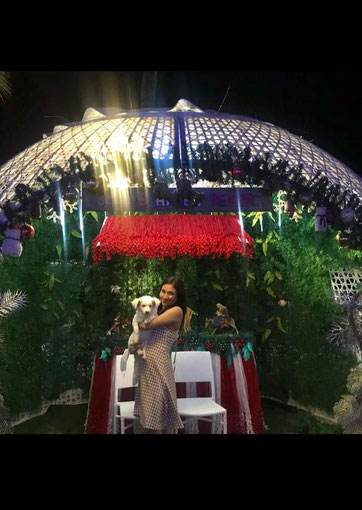 This last photo is a photo of me last year on Christmas Day in a very beautiful island resort. I'm with a friend's dog. His name's Drax. This photo is very special to me since it's the first time I had to celebrate the day alone. Somehow, I was able to enjoy my time since I love Christmas, and the fact that I celebrated it with a dog, the most loyal partner ever, even made that night merrier.