My hometown is known as the "Queen City of the South." Can you figure it out? It's Cebu. I was born and raised in Cebu. It is one of the most well-known cities in the Philippines. Living and growing up in Cebu has its benefits and drawbacks. Of course, it's incredibly convenient for you to enjoy everything from various shops to convenience stores and even the market. However, due to the dense population and the numerous structures, you cannot see many mountains. Although Cebu has some mountains, it is pretty far from where I live.
If I had to choose, I would return to my hometown. For me, Cebu is a good location. Why? because the place itself is so warm and welcoming. Cebuanos lead very basic and comfortable lives. In addition, there are other well-known locations of which I am really proud. Magellan's Cross is just one of them. It is located in Cebu's downtown district, where you may enjoy shopping at a variety of rates ranging from expensive to reasonably priced items.
Every town has its advantages and disadvantages, just like Cebu, but I can assure you that living in Cebu would enhance your quality of life.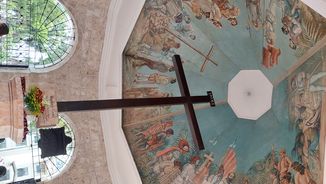 This is Magellan's Cross. It's one of Cebu's tourist attractions. Although it is related to our religion, anyone can go there and take pictures. It is immediately outside "Santo Niño Church," one of Cebu's most well-known churches. It's a notable tourist destination because it's a historic icon of the birth of Christianity in Cebu.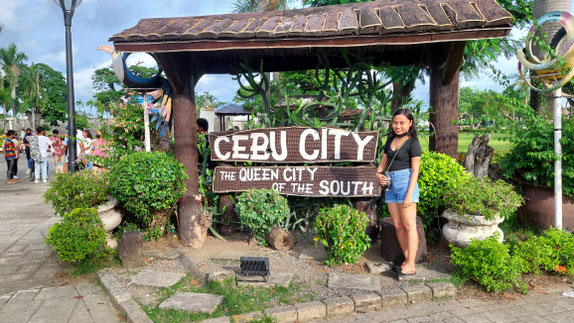 This is me in the Queen City of the South. Cebu is a stunning location. Even though I've been there a lot, each time I go, I always have new experiences. In addition to seeing a wide variety of people there, you can also buy some ice cream and other street cuisine.