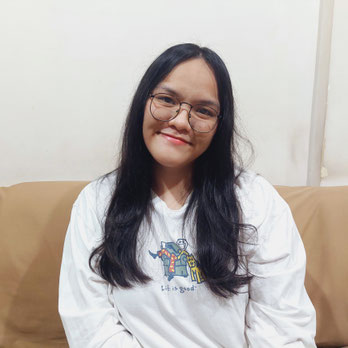 Have you ever wondered what it would be like to spend the whole day at home? What about staying a week? for a month, perhaps? Well, in my experience, it feels WONDERFUL. Could you imagine? Having a STAY-cation every day at home, not having to worry about spending money or even exhausting your precious feet, just walking around in familiar places until you get tired. Yup, I'm used to it, but I'm proud of being called a "homebody".
According to Cambridge, a homebody is a person who likes spending time at home rather than going out with friends or traveling to different places. Yes, I do see that stepping into the outside world is necessary for social interactions or even for discovering new adventures. However, it's preferable to take precautions than to risk our lives, especially since the pandemic is still present.
As a homebody, I need to engage in certain activities—activities that are simple yet fun as well. Here are some recreational activities that I usually do for my amusement. 
---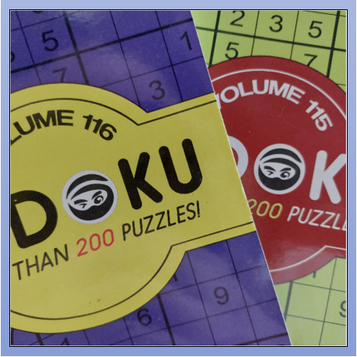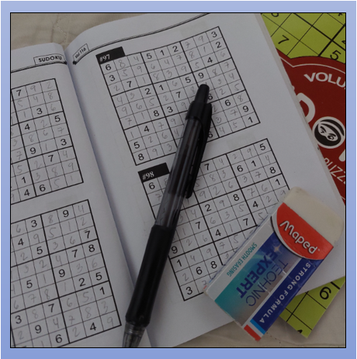 Sudoku is a type of puzzle game that helps our brain to think critically. Important fact: It also reduces the risk of Alzheimer's disease. Nowadays, I'm into Sudoku. Solving it gives me a terrific feeling, like winning the jackpot prize in the lottery or getting the first prize in a competition—kidding aside. On the contrary, it makes my day more productive when I solve the Sudoku. I feel satisfied every time I solve 10 Sudoku puzzles in a day, and I won't feel any regrets about solving them as it's my way to train my brain in a positive way. I have three Sudoku books—one in the office and two in my room. In the office, I only solve the Sudoku when I have free time or don't have classes, while at home, I solve it when my devices are charging.
---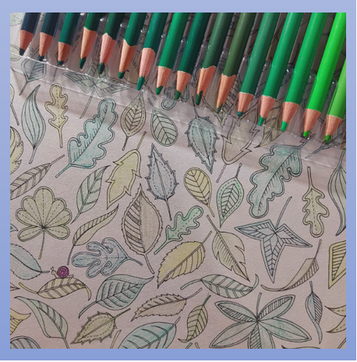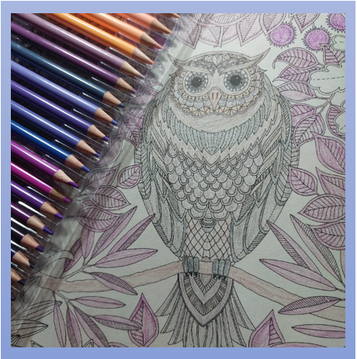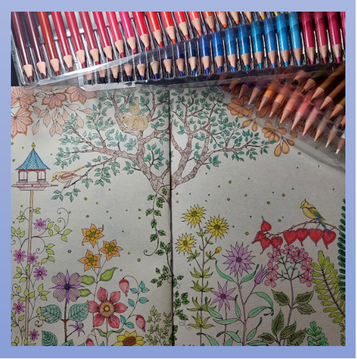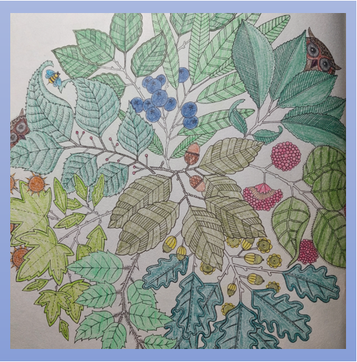 This activity is quite new to me. Let's just say that—anything that involves art is my nemesis. I am not good at drawing, sketching, or painting some artworks; however, I'm interested in coloring. Maybe I saw some videos before and observed that coloring is an easy task. All I need to do is fill in those artworks and drawings with colors. I was interested at that time so I ordered colored pencils and coloring books as soon as possible. Currently, I'm not confident in my skill since I'm still a beginner, so most of my works are just plain with no proper shading, but hopefully it will improve.
---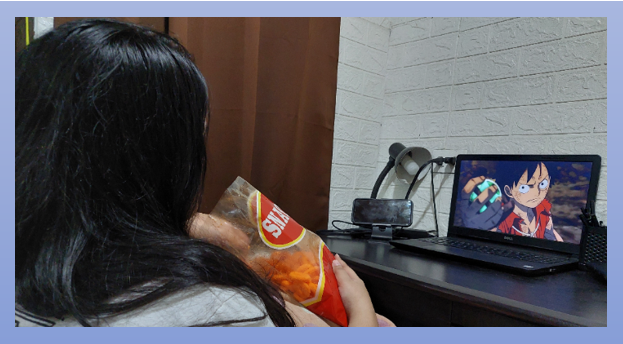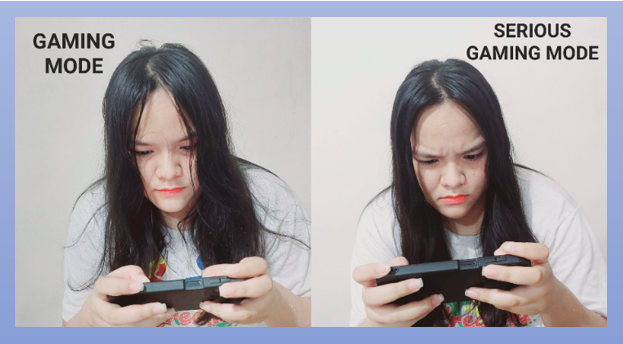 Technologies are constantly growing, as are their applications. Our generation, in the present, needs lots of improvements in order to have an easy and convenient life. One of the activities that are greatly convenient for a "homebody" is watching movies. I don't need to spend hundreds of cash just to watch a movie in a movie theater. I can simply search the title on the app, and voilà! Just like that! I could spend the entire day watching videos. I'd rather eat some snacks, cuddle on the couch, and watch my favorite shows than go out and party, as long as there's a good connection. Aside from movies, I can also watch my favorite series, anime, and content creators as well. Here are some streaming services that I usually use: Netflix, Disney+, Youtube, IQIYI, Bilibili, Loklok, and Twitch (since I'm also into gaming).
My device, especially my smartphone, can also be used for leisure activities like playing mobile games. I could also spend hours playing a single game on my smartphone. One of the benefits of playing mobile games is connecting with other players and forming bonds to solve puzzles or fight our enemies. In addition to that, we could also enjoy the game. Currently, I only play a few gaming apps on my phone, like Genshin Impact and Mobile Legends.
In our house, there are countless events that could occur. Being at home is one of life's greatest comforts, whether you prefer to sleep, carry out some household duties, or try something new. As this quote says, "Our home should be life giving and soul refreshing, a soft spot to land on a hard day and a beautiful place to recharge and rejuvenate.''– Anonymous. How about you? Do you also consider yourself a homebody?