All my life, I've always been a fan of Korean music, most commonly known as "K-Pop." I just love how diverse their music can get. 
This intensified during the pandemic. While everyone was busy cutting their hair and making dalgona coffee, I was busy listening to K-Pop. I first got interested in BTS because of the song "Epiphany," which is a solo song of a member, Kim Seokjin (Jin). Because of my daily dose of BTS, I also discovered and learned about Tomorrow by Together, or TXT -  their "hoobae". Though BTS is my #1 ult, TXT has also made its way to my heart. As cliche as this might sound, these people changed the way I viewed life. I get too protective of them because they mean so much to me :)
My first concert experience - Act: Love Sick in Manila
We almost did not make it but we were persistent.
Just a day before our departure, Cebu Pacific canceled our flight to Manila because of the plane crash involving Korea Air at Mactan International Airport. We had to suddenly come up with plan B - and hoped it would work. My sister immediately booked another flight from another destination, which was from Dumaguete Airport to Manila. We travelled by land from Cebu City to Santander, Liloan Port for 3 hours and from Liloan Port to Dumaguete Port for 30 minutes.
When we arrived at Dumaguete Airport, our flight got delayed for 2 more hours because of the bad weather. Our flight to Manila was scary because of the bad turbulence. I couldn't sleep because of how shaky the plane was.
When we arrived at our hotel, we got so mesmerized by the view. This is the view from our hotel room. A clear view of the MOA Arena. Our hotel was only 10 minutes away from the arena so we saved a lot from our transportation expenses.
Finally - D-day!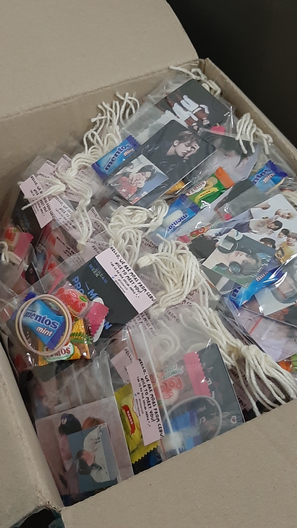 We lined up for 2 hours and it was so hot even though it was raining (there was a typhoon). [TIP: If you plan to go to a concert in MOA Arena, make sure to to bring a small fan to save you from the heat! >_< (You don't need a big fan since the arena is fully air-conditioned)]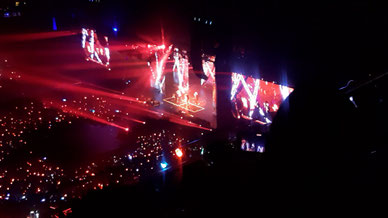 Since Manila, Philippines was their last stop for their world tour, TXT did another song called "Our Summer" because they started their tour during the summer season. None of the other countries heard this song live specifically on this tour, so it was a special moment for the Filipino fans. I was bawling my eyes out until they said their goodbyes.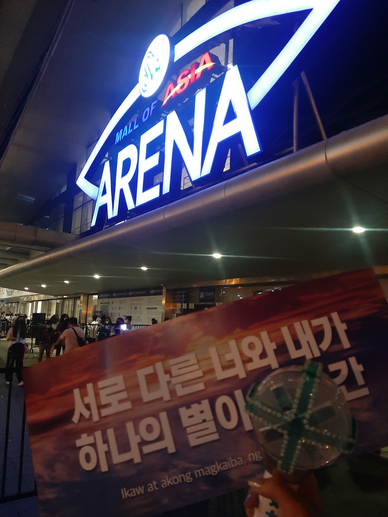 Now I know why people say that concerts are the happiest place on earth. Hearing and seeing the group live still feel surreal to me; literally a core memory. I left the arena with happy tears and the best memories. 
I brought more than 120 sets of freebies to give away on the 2nd day of the concert. My sister and I prepared them days in advance.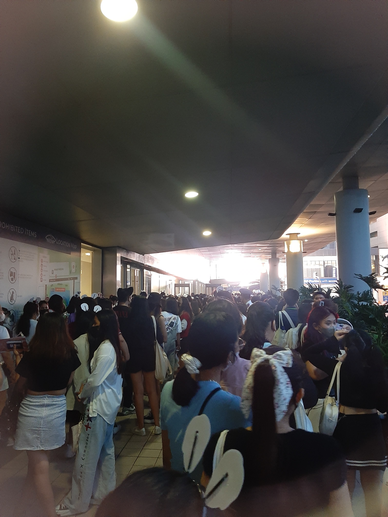 Finally, we made it to the arena! Although we got the farthest seats, it was a truly wonderful experience! I was also amazed when they performed Akin Ka Na Lang by Itchyworms, a Filipino OPM band. The melody was great, and so was their pronunciation. Even Jugs (pronounced "joogs"), a member of Itchyworms, was surprised by their performance, and he showed his appreciation of the band on his social media.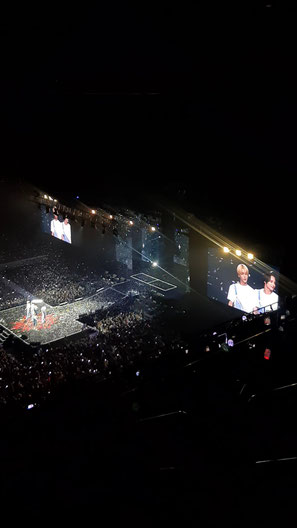 Here is a picture of our surprise banner for the group. It says "Ikaw at akong magkaiba, ngayo'y bituing nag-iisa"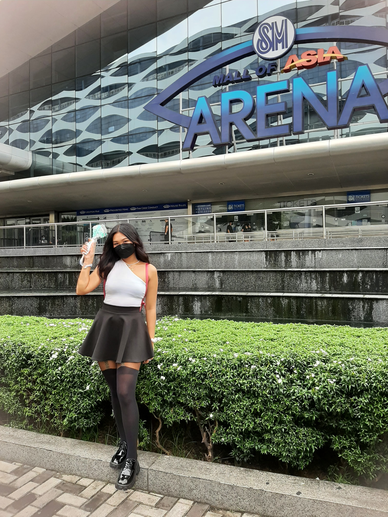 PCD - Post Concert Depression
Months have passed but I still feel the Post Concert Depression sometimes. So, to help me move on, I have attended several other online concerts here in Cebu.
Here are more pictures of me, my sister and friends attending them and having fun!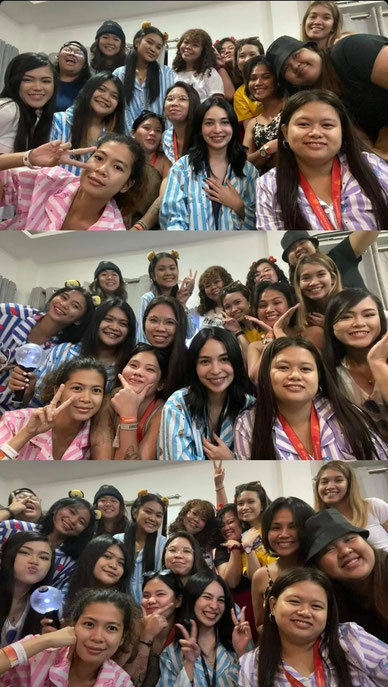 Permission to Dance in Las Vegas Day 3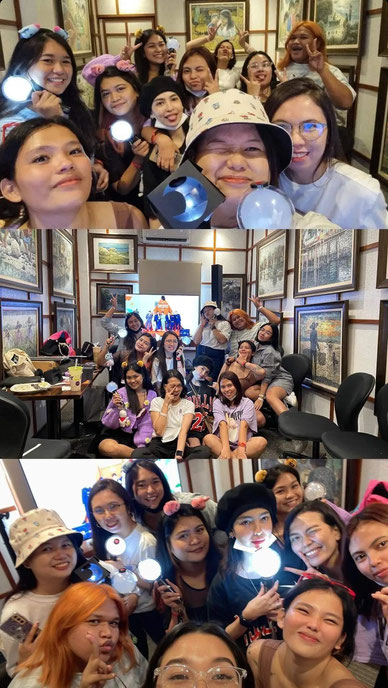 Permission to Dance in Los Angeles Day 2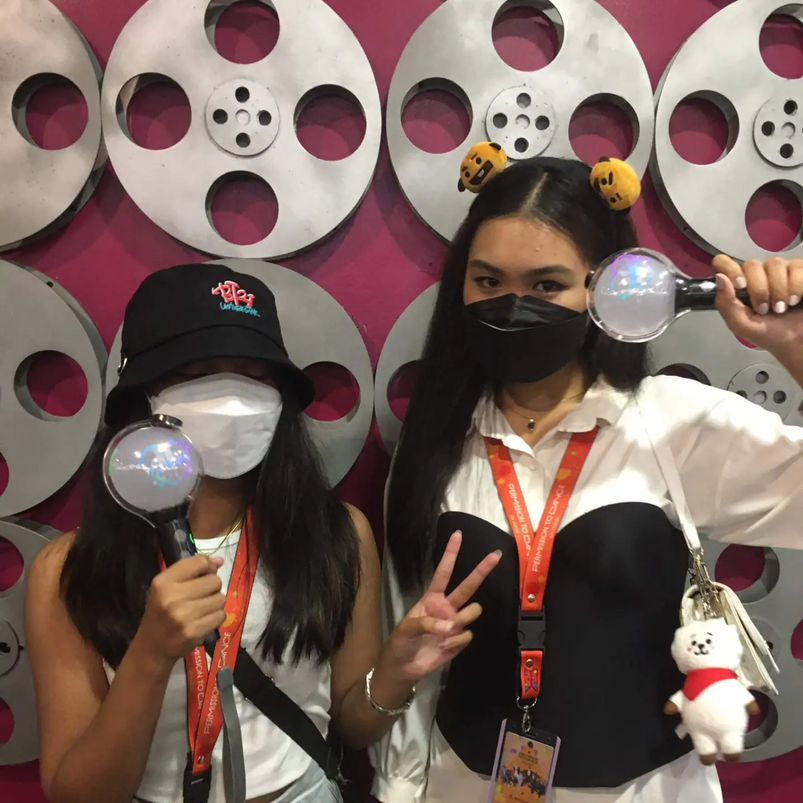 Permission to Dance in Las Vegas Day 2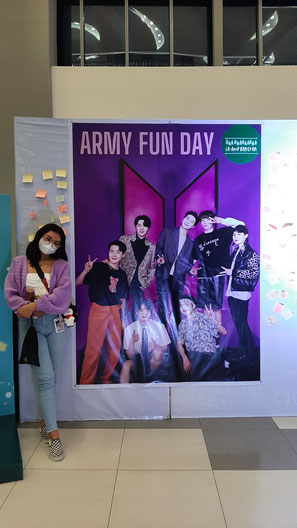 Yet to Come in Busan Practice Viewing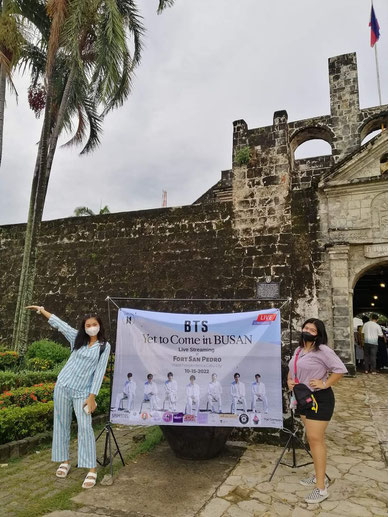 Yet to Come in Busan Live Viewing
And my k-heart is happy! ♥
This blog got so long but I hope you enjoyed reading as much as I enjoyed writing this blog. ♥
---
P.S. You might want to check my vlog as well! ;)  
Here is the link: https://youtu.be/Ku5oCOPnvmw
---
K-vocab
Hoobae = Junior; people with less experience in the industry
Ult = Ultimate or favorite group or member of the group
MOA = Moments of Alwaysness; TXT's fandom name
D-day = the day of an important event / activity / schedule / etc.
♥