The heat is on  and summer is here! Are you still undecided where to go on your next summer getaway? Well, we have asked our teachers where their favorite summer destinations are --- and you might want to include these places in your next summer itinerary.
Are you thinking of just staying in Cebu? Worry not because there are a lot of places you can visit within Cebu province. Here are a few:
---
Summertime is always the best time of the year. My favorite summer destinations is Bora Bora Beach which is located in Sitio Bantayan, Cordova Cebu. Many call this newly-developed beach "Mini Maldives" because of its cottages and villas installed along the sandbar. Its unspoiled natural beauty is captivating. 
- Nes
---
It's summer! It's time to go out and cool our bodies from the heat of the sun. One of my favorite summer destinations is the floating cottage in Talisay Beach, Asturias Cebu.  The place is astonishing and very budget-friendly. You can experience the rejuvenating energy of the waves and capture Instagram-worthy pictures.
- Angie
---

One of my favorite summer destinations is in Cebu. I went to Lambug Beach Resort, located in Badian, the southern part of Cebu. The place is so relaxing, especially if you want to take a break from the hustle and bustle of city life. The entrance fee and cottages are very reasonably-priced. If you want to have a relaxing holiday, why don't you go to this beach resort, have fun, and mellow out for a while?
- Catherine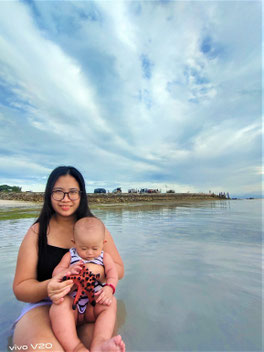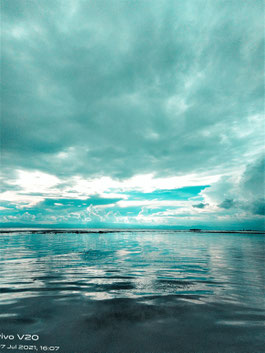 ---
My favorite Summer Destination? Sumilon Island
When I visited this island four years ago, my outlook on what the best beach is dramatically changed. It ticks off all the boxes. It has alluring turquoise water, pure white sand, a sandbar where you can walk on especially on low tides and a lot more. It is really a majestic island. If you're living in Cebu or have plans to travel to Cebu, don't miss the chance to visit this place. 
- Mae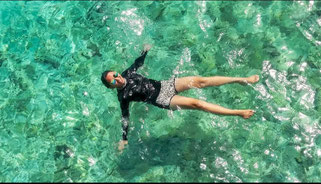 ---
Aside from beaches and islands, you might also want to check these places out:
---
Nestling on one of the ridges of the Badian alp is a rather charming, two-storey café you might want to scrawl next on your "favourite summer destinations" list.
There were edibles aplenty on Patimz Bistro's menu, that it took me an eternity before settling for "Tunasilog" and "Hanoi Egg". For the appetizer, I was treated to a spectacle of the sweeping panorama of lofty mountains piercing the looming cumulonimbus clouds, as if provoking them to do their worst.
I've never dreamt of doing advertisements gratis, but here I am. To my pals Dodie, Fritz, Idsel and Nikki—I'm grateful for the pics yo.
---
I'd choose the Ice Skating Rink at SM Seaside City. It offers an Olympic-sized rink, upscale facilities, and a wide array of learning programs. As I've been a huge fan of figure skating since high school, the place is perfect for me. Every time I go onto the ice, I experience this refreshing feeling. Even if I fall a hundred times, it is still a special and enjoyable leisure time on the ice.
---
Check our next posts for other suggestions (including places outside Cebu!)☺