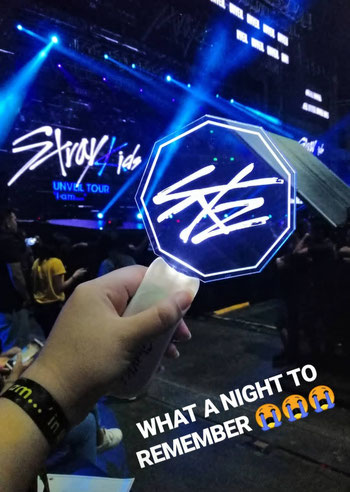 THE HISTORY
Being a fangirl of Korean music, or K-pop for short, is no easy task. It's not just about liking their music and their handsome faces. It goes beyond that, but I won't talk about that in detail.
I've been a K-pop fan for 14 years and still counting so I've seen a lot of ups and down within the K-pop community. In the past, I stan a lot of boy groups, and every time they have a comeback, I always buy their albums and other merch. However, because of adulting, I had to limit overspending on merch and albums. Now, I can only buy albums that I like from the two groups that I stan, though I also listen to other songs from my other favorite boy groups.
Anyways, so much with that, I'm here to talk about my cute, loveable and talented boys. If you have seen my work station, I'm sure you already know who I am talking about. (◍•ᴗ•◍)❤
Stray Kids is an 8-member group. The members are: Bang Chan, Lee Minho (Lee Know), Seo Changbin, Hwang Hyunjin, Han Jisung (Han), Lee Yongbok (Felix), Kim Seungmin and Yang Jeong In (I.N.). They were originally a 9-member group but there was an issue with one of the members and he decided to leave the group. The issue was actually not good so I'll skip that part. At the time, the group went into quite a long period of silence--no updates on any of their official social media platforms. After two or three months, they made a comeback and they didn't mention anything related to him and since they obviously didn't want to talk about it so, of course, STAYS (fandom name) respect their decision and have been supporting them fully as an 8-member group.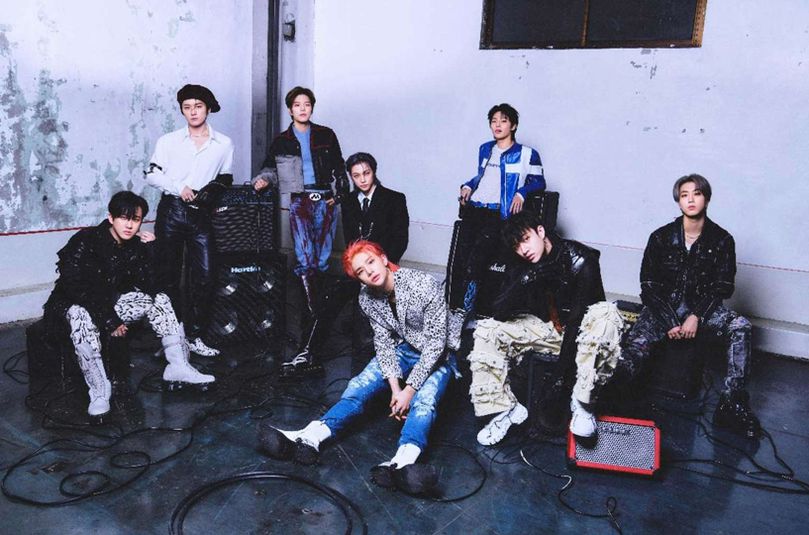 I first learned about them when there was a survival show being shared on Twitter. I got curious so I watched it. (If memory serves me right, there were 4 episodes already aired that time). I instantly got hooked. I was (and still am) amazed when I first learned that they produce their own songs. Now, they have more than 150 songs released, not including the ones 3RACHA made that haven't been released or remade to Stray Kids songs).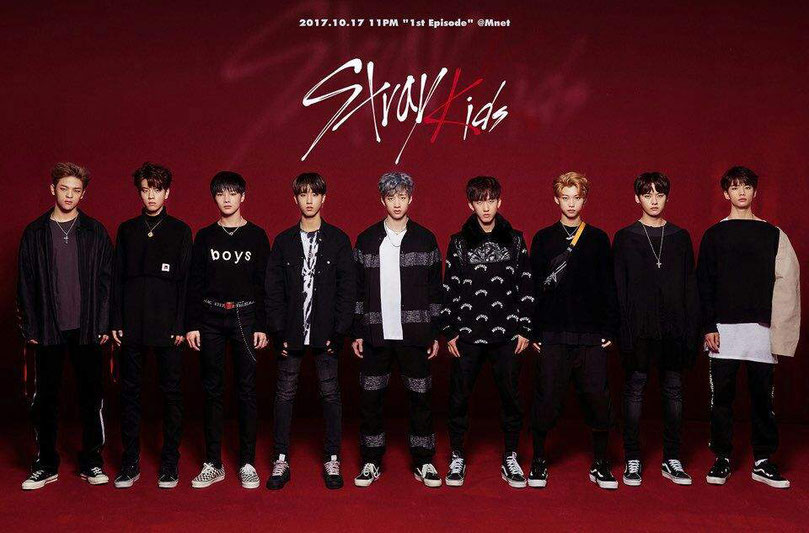 Let me talk about 3RACHA briefly. They are the core members of Stray Kids, they are the ones who write and produce all of their songs. The members are Bang Chan, Seo Changbin and Han Jisung. Their 'hip-hop' names are CB97, SPEARB and J.ONE respectively. Before Stray Kids was formed, 3RACHA had been making music and even had their own Youtube channel and Instagram (both of which are now inactive). They also have another account (Korean music platform) where they release their songs, too, though I don't think they have been uploading songs on that site anymore.
THE CONCERT EXPERIENCE
Fast forward to 2019: I was lucky enough to have seen their first concert here in the Philippines last April 27, 2019. Unfortunately, I didn't attend their concert here last March 11th and 12th this year because of some reasons.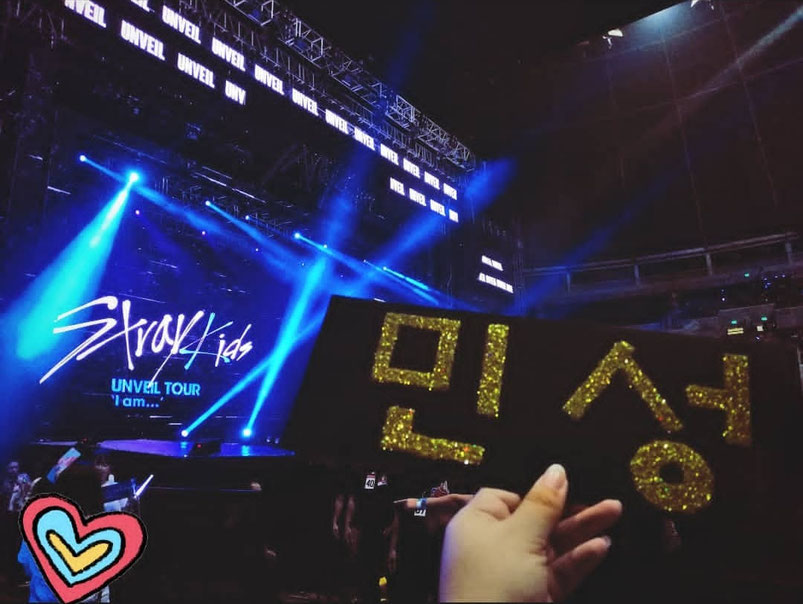 The concert I attended last 2019 was absolutely one of the memorable events in my life because I won a Hi-five raffle and got the opportunity to see them up close and to (of course) 'hi-five' them and tell them how much they mean the world to me. And the way they looked at me and gave me their biggest genuine smile, I just melted on the spot (=>.<=). 
The only thing that I was sad about during our hi-five session was that, I almost had 'mental block'. No matter how prepared, the moment I was in front of them, all the words I wanted to say just vanished into thin air (′︿‵。) So, all I said were "I love you", "your songs saved me" and "please come back to the Philippines and visit Cebu as well". What was more depressing was that when I was in front of my bias (Han Jisung), I was more focused on what to tell him that I didn't catch what he said to me so I just smiled and nod like an idiot as if I knew what he told me.
THE REASON I LOVE THEM
This might sound exaggerated to some people but for me, their songs really save me, especially in times when I'm struggling emotionally. Their music is my kind of healing. They heal the scars that nobody else can see.
Let me end this blog with a few lines from their recent album '5-STAR', titled "Youtiful."
"Don't ever doubt yourself
I know that feeling too,
I've been inside the dark
I've never been empty, hopeless
But no, it isn't true
'Cause I know that all the stars are by your side.
Don't you ever tell yourself that you're not enough
I am certain that you're truly fine
You are a miracle, miracle
You are Youtiful."
THE COLLECTION
Here are some of the events I attended like concerts or fanmeets and some of my K-pop collections. Feel free to browse through them. ❤ 
---
**Fun Fact: I have the same birthday as my bias, Han Jisung. (•ᴗ•)❤
**Side note: You can still call yourself a fan of your favorite K-pop group even if you don't buy their albums or other official merch because I, myself, know how expensive they are. You can still support them by listening to their songs or watching their music videos. (。^_・)ノ
***k-vocab:
bias = favorite member
stan = (noun) someone who passionately admires a singer or celebrity
       = (verb) to passionately admire a singer or celebrity