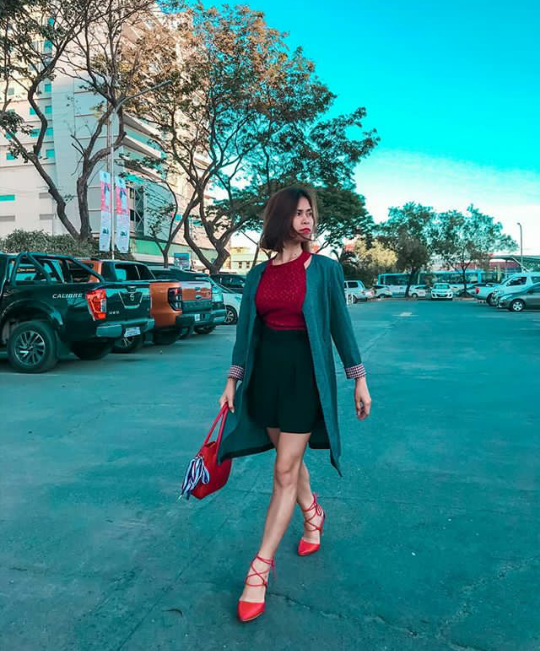 Popular businesswoman and fashion designer, Coco Chanel, once said: "Dress shabbily and they remember the dress; dress impeccably and they remember the woman."
Since I was a kid, it has always been my dream to become a famous fashion designer, to own a boutique with a huge and sparkling sign with my name on it. But life doesn't always give us of what we want, so I grew up with a failed dream. Time passed and I finished my degree as a teacher. I don't regret choosing the field of teaching 'coz it has taught me a lot of things in life, too.
Year 2016, I came to Cebu just to review and take the LET exam, but things don't always go as planned. I was tempted to stay here longer. The reason being, I could smell my broken dreams as a kid, and that was the taste of CLOTHES!
FASHION IN CEBU:
In Cebu, you see people wearing different kinds of fashion. During any 3-day sale at the malls, men are always outnumbered by women.  I guess you know why. Women usually dash off to the malls whenever they hear the word "ON SALE". However, it's different in my case. And if I heard about a newly-opened Ukay-ukay store in Colon Street, I'd usually rush there. Colon Street is in the downtown area where one can find cheaper items of food, appliances, gadgets, clothes, etc.
UKAY-UKAY
An Ukay-ukay is any secondhand store that sells imported clothes, often with well-known brands. Colon street is literally dotted with these stores. And it's always been my pastime to shop there. You could say, I'm addicted to buying from Ukay-ukay. And in Cebu, Lapu-lapu City, an island interconnected to Cebu City, is very popular for Ukay-ukay. You'd see various famous brands there and, of course, at a very affordable cost. My friends and I sometimes go there to hunt for some fantastic clothes as well as bags and shoes. I sometimes customize the things I buy. I love changing the style, sewing it in a different way.
POSE WITH A PURPOSE:
Just as I love fashion, I love taking shots of myself in different clothes. You would, too, if you were a fashion lover. I just love to pose at different famous tourist spots in Cebu like: Fort San Pedro (museum), Tops (a mountain view), Sirao Garden (a good place to smell fresh flowers), Balwarte ni Alejandro (at the TransCentral Highway). The last one's a really good place to chill out and the weather there is pretty amazing. It's quite cold there so you shouldn't ever forget your jacket. And of course, you could go to any of the beaches in Cebu, from north to south.
Those mentioned above are the places where I've posed in my customized clothes. I know this dream is the ultimate for me now, but I'm terribly hoping that someday, I'll just pick up my dream and embrace it with love and compassion. Anyway, let's end it here. Here's looking forward to me sewing your gorgeous wedding dress in the future. Ciao!