Work-life balance is something that people want to obtain in life. But how can we achieve this? How important is the company's role in realizing it? 
My name is Miah. It has been my dream to be a teacher ever since I was a child. However, for some reasons, I realized that teaching a lot of students in one sitting is not ideal for me.
Working at Linguage has turned my dream into reality without compromising my mental health since they offer one-on-one classes with students. I have been working here for five years as an online instructor, and being able to give my all to help my students improve is very fulfilling.  Thus, to obtain work-life balance, first, you must figure out what working style works for you. 
Being able to separate your work from your personal life is another key to work-life balance. This will be achieved if the company offers ideal schedules to the employees.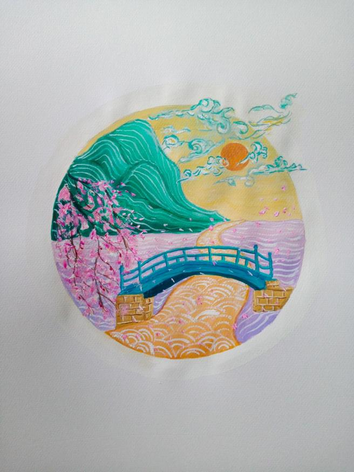 This art is inspired by the Japanese style. I opted to use pastel colors to make me at ease. I want the viewers to feel that they are on a journey while following the patterns illustrated in the artwork.
It's also important to spend your free time improving yourself by learning new skills and taking care of your physical and mental health. I have been improving my painting and sewing skills recently, and it is possible for me to do these activities because of my current work schedule in Linguage Inc.
I find painting very therapeutic. It's my way of expressing myself and my inner thoughts. Sewing clothes, on the other hand, is my way of helping the environment. I upload videos of my creations online hoping to inspire people to upcycle their old clothes as well. We have to keep in mind that textile products take more than 200 years to decompose in a landfill.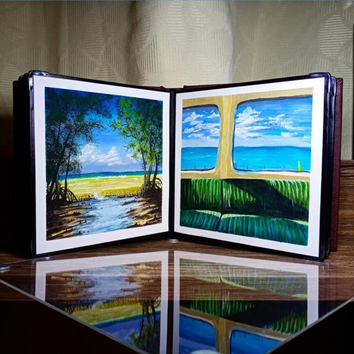 Whenever I paint some landscapes, it transports my soul to that place. It feels real to me. I can't think of a word that can explain the feelings that I experienced when I'm in the zone.
---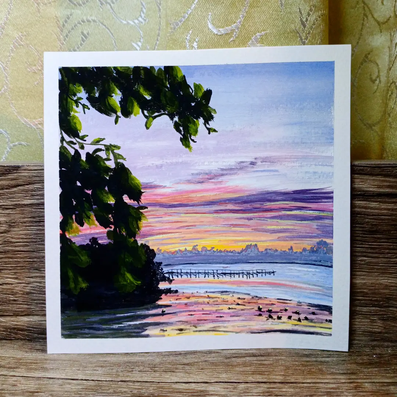 I was inspired to paint one of the beaches in Cebu when my wedding coordinator posted a picture of it online. I can't help myself to imagine being there.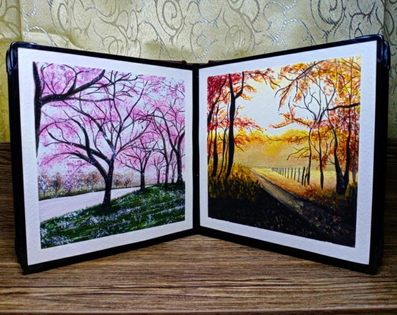 The Philippines doesn't have Spring and Autumn seasons. So, I want to feel what it's like living in those seasons.
---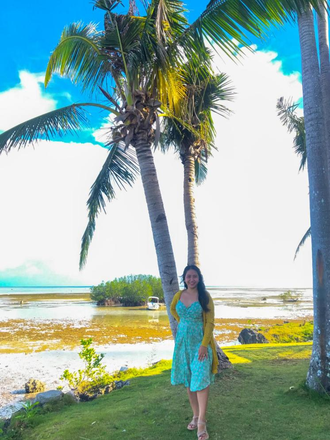 This is the first dress I made this year. I wore it to Linguage Inc.'s Summer outing in 2022.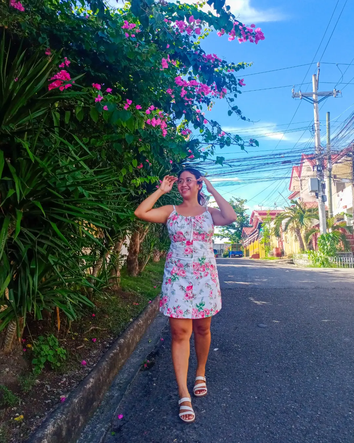 This is an oversized dress that I upcycled to a milkmaid mini dress.
---
In summary, the company has a pivotal role for employees to achieve work-life balance.  The employees must figure out the working style that fits them. Also, they should take the time to improve themselves by learning new skills and taking care of their health, especially their mental health. However, these are possible when the company offers a work schedule that helps and encourages employees to separate their work from their personal lives.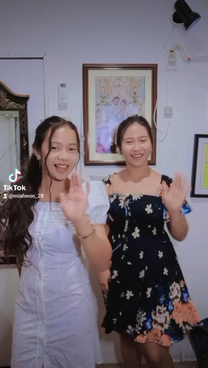 The dress that my sister is wearing used to be an oversized men's polo shirt. I decided to turn it into a puff sleeves dress. On the other hand, I made a minor change to my dress. I added sleeves to it.