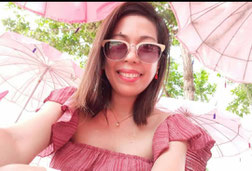 Hi! My name is Janice.
 I decided to become a teacher when I realized that there's another way where I can boost my confidence and enhance my potential in dealing with others, especially with foreign students. I can learn about other cultures and learn to appreciate my own culture as well. This is somewhat related to my passion for exploring other countries. Knowing similarities and differences, imparting my knowledge, and sharing each others interests are considered a sense of fulfillment for me. I also believe that there's more to life. Growing beyond your comfort zone is working out for the betterment of oneself.
One of the most interesting things to do in life is to have some experiences that will delight your heart. So to say, traveling makes so much of my world. My mind wanders and my heart bursts into excitement. Though at some point, it depends on your personality. Maybe mine belongs to those who love to explore and find happiness in knowing what lies ahead. Luckily, I got a chance to travel to three well-known Asian countries, namely: Hong Kong, Singapore, and Malaysia.
HONGKONG
Hong Kong was my first trip, but it wasn't as good as I expected. The food was 'ok' but it's not really adaptable to my taste. Nevertheless, they have visible luxury shops. Now, I understand why it's best known as a shoppers' paradise. They have trendy boutiques to traditional stores with Chinese products, from luxurious shopping malls to bustling street markets. Aside from that, visitors can enjoy views from the city, especially at night.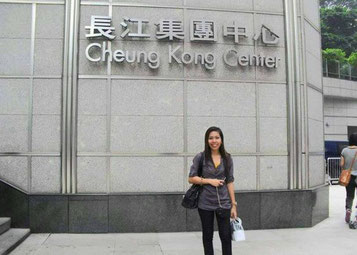 Cheung Kong Center at the heart of "Central" Hong Kong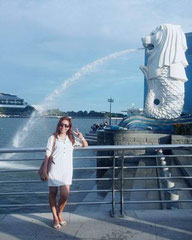 Singapore's renown Merlion Park
 SINGAPORE
Singapore was one of the best travels I have had so far. I had a chance to explore different tourist attractions. Gardens by the Bay, Universal Studios, and Botanic Gardens to name a few. Fortunately, I got a chance to indulge myself to try their exceptional cuisine such as chili crab and chicken rice. With its low crime rates, Singapore ranks as the safest country in Asia. So you don't have to worry. In fact, it's okay to go out late at night and leave your doors open.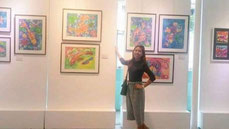 Awestruck by the artwork in the Art Gallery's beauty.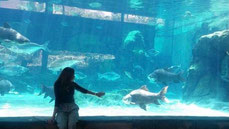 Saying hello to our aquamarine friends in Singapore Zoo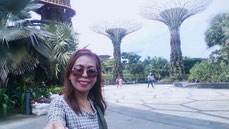 Taking a snapshot at the Gardens by the Bay
MALAYSIA
Since Malaysia is just an hour away from Singapore, I have grabbed the chance to visit the country as well. I arrived in Johor Baru and met my friend who became my tour guide. We went to KLCC Twin Towers and tried the viewing deck, which is popular for panoramic photos taken from the glass Sky Box. I was a bit worried about realizing my fear of heights. But then, the experience was astounding.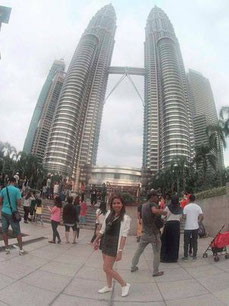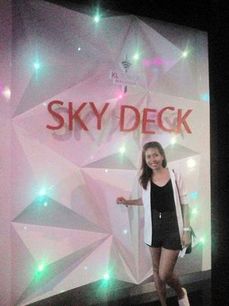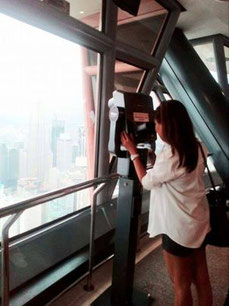 Amused with the magnificent view of Menara Tower
Adventures, explorations, and good times, are things that you can get when you go travelling. Chances in life are too elusive, some things can only happen once, the same story cannot be written again. So, grab all the opportunities that come in your way. Enjoy the things that you want and your desire to do something when you still have the chance.


"Travel opens your heart, broadens your mind, and fills your life with stories to tell." If you're looking for an extraordinary experience, find a place where your mind goes an extra mile and your heart is filled with memories.
Thank you and hope to hear your stories too!